Rosa Navejar
President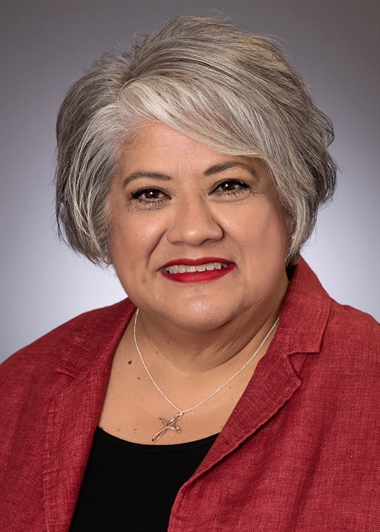 29 years in Executive Management
John V. McMillan Hall of Fame Award - 2018
Rosa Parks Diversity Leadership Award - 2018
Minority Leader in Business - 2016
Induction in Ft. Worth Business Press Entrepreneur Hall of Fame - 2016
Rosa Navejar
President
In 2012, after 25 years in the banking industry, followed by 11 years as President of the Fort Worth Hispanic Chamber of Commerce, Rosa Navejar founded The Rios Group, Inc. (TRG). Rosa's proven leadership and business management acumen has been essential to the success of The Rios Group. Serving TRG as President, Ms. Navejar is responsible for the strategic development and daily operations of the company. In keeping with the mission of TRG she emphasizes the importance of continuous training and professional development of its employees.
Rosa is serving on the board of directors for a number of organizations, including: Fort Worth City Council appointed former Co-Chair for the Race and Culture Task Force for the City of Fort Worth; Chairman of Visit Fort Worth (Formerly Fort Worth Convention of Visitor's Bureau); Board Member at Texas Wesleyan University; Executive Committee- North Texas Commission; City of Fort Worth- Move Fort Worth Committee; Chair of Transportation & Infrastructure Committee, Board member of Medical Plaza, Fort Worth Chamber of Commerce; 35 Coalitions, Board Member; UTA College of Engineering Board of Advisors, UTA Presidents Hispanic Advisory Council; ACEC Tarrant County, Chair of Fair Contracting Committee, Trinity River Vision Authority (TRVA); Congresswoman Kay Granger's Hispanic Advisory Committee; Fort Worth Executive Roundtable; and Safe City Commission. Rosa has also served on the board of National Freight Advisory Committee-Appointed by Secretary LaHood, America Public Transportation Association (APTA); Executive Committee- Trinity Metro (formerly known as Fort Worth Transportation Authority) – Vice Chair.
In 2018 Rosa was recognized by the Fort Worth Hispanic Chamber of Commerce, and Larry Anfin, with the "John V. McMillan Hall of Fame Award." Women's Transportation Seminar (WTS) also recognized Rosa in 2018 with the "Rosa Parks Diversity Leadership Award." Additional awards Rosa has received include the 2016 "Minority Leader in Business" by the Fort Worth Business Press and induction into the 2016 Fort Worth Business Press' "Entrepreneur Hall of Fame" for her work and civic involvement in the community. Rosa was a 2018 State of Texas Small Business Award recipient and a recipient of the 2020 Girls Inc. of Tarrant County - Bold Woman Award. Rosa has received other awards and recognitions throughout her career.